STEEL PIER FOUNDATION REPAIR
Steel Pier Foundation Repair
Steel pier foundation repair is one of the most common forms of foundation repair. Each structure is different and may require a different foundation repair method. Steel piers can be installed deeper than concrete piers, which make steel piers a better option in most cases. There are two types of steel piers: straight steel piers and helical steel piers.
Although steel piers do cost more and the equipment needed to install them is more costly, they provide the best results.
Our team provides a variety of foundation repair methods and we work on residential and commercial structures.
Residential Foundation Repair
Commercial Foundation Repair
Over 40 Years of Experience
Steel Piers vs. Concrete Pressed Pilings
The most common methods of foundation repair in Dallas are Steel Piers and Concrete Pressed Piling.
Steel Piers are superior. What sets the steel pier apart is that it is driven into bedrock, fixing sinking foundations by stabilizing and lifting the building above it. A steel pier is very much like a concrete pressed piling – the installation is basically the same – but the steel pier is made of steel piping instead of concrete. Steel supports more weight than a concrete pier and should be used to support heavier loads, such as apartment buildings, office buildings, and school buildings. Steel piers are widely used and preferred in the Dallas – Fort Worth Metroplex and are approved by most engineering firms.
Concrete Pressed Pilings are typically friction piers. Unlike steel piers, a friction pier depends on ground resistance to provide enough friction to the outside surface of the pier to create enough lift to support the weight of the house. A steel pier does not rely on friction to support the weight of the house and can be installed into bedrock.
Problems with Friction Piers

If water can seep into the area of the installed friction pier, friction is lost and settlement will reoccur.

Friction piers usually can't be installed into rock, as the piling block has a large surface area that results in friction buildup at a lower depths.

Pressed concrete pilings are much more likely to require warranty repairs that will damage your house and yard again in the future.
Steel Pier Size
A steel pier is a steel pipe that is 2 7/8 inches in diameter and can come in lengths of 1 to 3 feet. Most importantly, a steel pier will support at least 10 times the weight of a concrete piling. This will allow the piers to be installed to deeper depths than the concrete piers. This is just another reason that steel piers are our preferred foundation repair method. If you have any questions or concerns about your foundation, please use the button below to contact us today.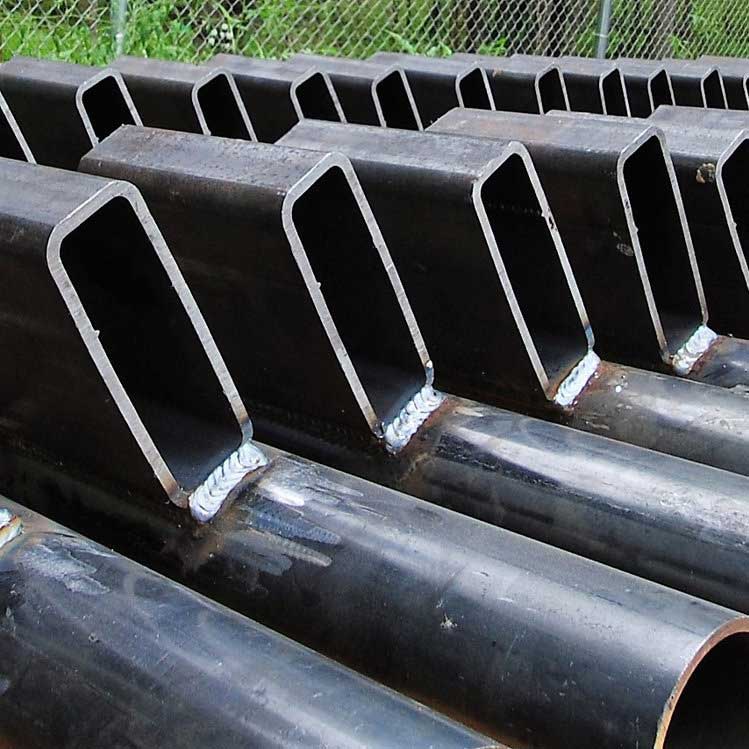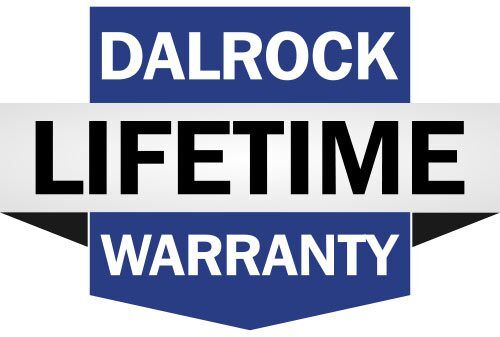 What Does a Steel Pier Cost?
One of the most common questions we receive is related to the cost of steel pier foundation repair. To accurately determine the cost, we need to thoroughly inspect your foundation. The cost of steel piers vary depending on the company and the depth of the pier.
Once we have an accurate assessment of your property, we can determine how many piers are needed, what types of piers will best suit your needs, and address any other issues that may exist, such as drainage.
We then can present the foundation repair cost to you and help you understand what options you have for repairing your foundation.
To learn more about steel pier foundation repair or schedule a free consultation, please call 972-578-8800 or contact us for more information!